Looking For Affordable Dryer Vent Cleaning Service?
Call 919-264-4033!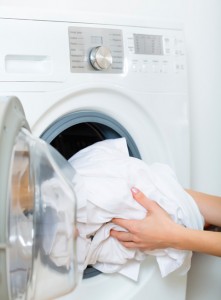 Save energy, time and money! Just like your air ducts your dryer vent can be clogged with harmful lint and debris. Your dryer vent trap only catches up to 95% of the lint and dirt, so where does the rest go? A dryer with restricted air flow also runs significantly longer, causing your utility costs to rise. This will increase the need for repairs and decrease the life of your dryer. By cleaning your dryer vent, we can help ensure your clothes dryer is both safe and energy efficient!
Your dryer vent may need servicing if:
Clothes take longer than one cycle to dry
Your dryer becomes hot to the touch
Your dryer is noisier than normal
You smell smoke or fire while your dryer is running
Dryer Vent Cleaning Facts-
A study performed by the U.S. Fire Administration in 2012 showed, "Failure to Clean" was the leading factor contributing to the ignition of clothes dryer fires in residential buildings.
84% of clothes dryer fires occurred in residential buildings- source NFIRS, National Fire Incident Reporting System
Call Us Today!
919-264-4033